Chile's president-elected marks a turning point for feminism in Chile
Less than a month after the Chilean Congress had passed a law to legalise same-sex marriage, on 7 December 2021, the country has found itself on the cusp of a new feminist, ecologically forward, millennial future. Chileans elected their new tattooed 35-year-old President, Gabriel Boric, on 19 December. A member of the Social Convergence political party who stood out from the students' movement, he will have his administration inaugurated next March.
In his first speech as Chile's president-elected on that Sunday, Gabriel Boric directed words to women. He promised that they will be "protagonists" in his government and that he will build with them a "feminist future".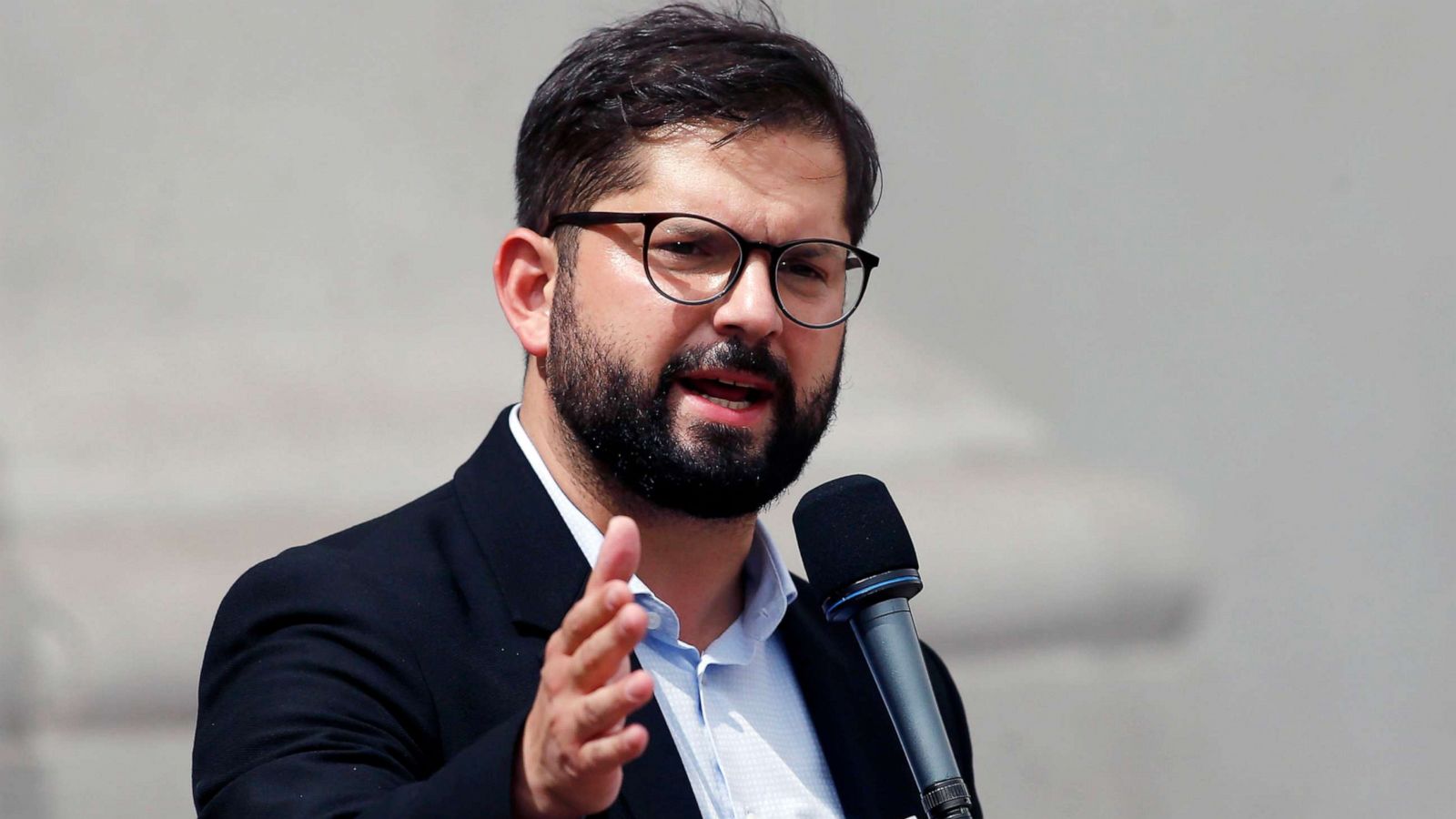 Female voters appeared in droves to vote for Boric. They feared the return to the government of a far-right and authoritarian politics represented by his adversary, José Antonio Kast, who could come to threaten women's rights in the country.
The pink tide, as the turning towards left-wing governments in Latin American democracies in the first decade of the Twenty-First Century is called, brought up developments for women's and LGBT+ rights in the region. It is no surprise that female voters held a lot of leverage in this last historic election, deepening the resurgence of the pink tide against the conservative wave of the last decade. Mexico elected a left-wing president in 2018, followed by Argentina in 2019, Bolivia in 2020, and Peru and Honduras in 2021.
The promise of a feminist government
Females' voters would not have been disappointed as Boric has announced that he is committed to building a feminist future. He has promised to work with the Chilean Feminist coalition Approve Dignity, throughout the domestic, professional, and political spheres. Some of the demands the coalition will be working on with Boric's support are the rights to safe and legal abortions, to work against sexism in education, to change female identity law, and to source housing for victims of domestic abuse. Approve Dignity quotes Julieta Kirkwood in a manifesto by saying "there is no democracy without feminism".
Boric is expected to build a new future for Chile which threatened to unbalance the relatively stable political playing field that Chile had been in since its return to democracy in 1990. He has further pledged frugal spending, bringing more women and young people into the labour force and an attempt to close the heaving gap between the haves and the have-nots in Chile.
Ruthless dictators
Chile is no stranger to political turmoil. Many Chileans will still remember the ruthless dictatorship of General Pinochet. Following three decades of post-dictatorship centrist rule, this presidential election held the divisive pen in writing the future of Latin America.
Boric's opponent Kast's attempts to promote family values and constant attacks on immigrants from Venezuela and Haiti were given fire when he won the first round of the presidential election in November. It seemed that a return to right-wing values, like those of Pinochet's, was heading for the Chilean population.
Kast himself claimed that if "Pinochet were alive today, he would have voted for [Kast]". Another feather in the cap of Kast's almost garish pseudo-super villainy came when the Associated Press in Berlin discovered that Kast's father had been a member of the Nazi Party.
The future of Latin America
Political struggles and turnovers have inspired and spread political struggles and turnovers in Latin America. It might not be long until we start seeing more people like Boric amassing popularity in other Latin-American countries.
The catalyst for political change has been when student activists become involved in Latin-American political protests. We have seen this with Boric's meteoric rise to notoriety.
All feminist eyes will be on the Boric administration, as this will certainly not be the last time that female, young, and left-wing individuals throw their hat into the Latin-American politics ring. Boric has beckoned in a new era of gender equality and social justice. He has lit the fuse. It's only a matter of time before the bomb explodes.