What Hit Series is Made for Your Exclusive Zodiac Appetite?
Whether you're a believer in astrology or not, Zodiac signs are extremely encapsulating to divulge into especially when they emit a sense of accuracy to your personality and taste. We have composed the perfect series that will be fitting to your zodiac needs.
Aquarius
Traits: Introverted but highly energetic and eccentric individuals who are driven by intellectual conversations and fighting for causes. They despise dull and boring situations and can lack emotional expression.
Killing Eve
Eve Polastri (Sandra Oh) is a MI5 security officer who you would think would lead an exhilarating lifestyle considering her profession. However, Eve's life is tiresome and stale…until the glamourous but merciless killer Villanelle (Jodie Comer) makes an appearance. Villanelle brings the intensity and intellectual fight Eve has long been craving.
Pisces
Traits: Adore being alone but can be very compassionate and intuitive. They may appear to have an icy exterior but deep down are highly emotional and vulnerable people who want to be loved.
I Am Not Okay With This
The story follows Sydney Novak (Sophia Lillis) an introverted teenage girl who discovers she has superpowers. With her life having taken a new turn, Sydney attempts to balance her social life, school demands and learn how to control her powers without her secret being revealed.
Aries
Traits: Although considered to be short-tempered and impulsive, they lead with honesty and are motivated by physical challenges and social gatherings. They can work fabulously as in a team or independently and are extremely focused on achieving their goals.
Big Little Lies
This series is unintentionally built on Aries traits, actions, and behaviours. A story delved in mystery and mayhem, directs a group of strong-minded wealthy women to be immersed in a murder nightmare, causing loyalty, relationships, and motives to be tested. A crucial message which runs throughout the series focuses on friendship, love, and teamwork….features an Aries knows rather well.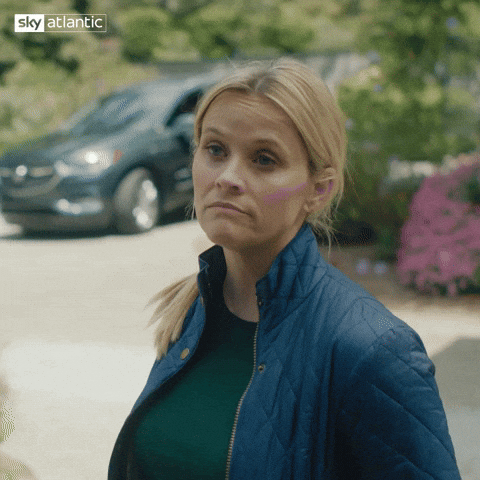 Taurus
Traits – Prefer to stay grounded and be realistic about circumstances making them very reliable and responsible. The desire to be around loved ones but are very dependent on them too which can make them highly emotional when people change or when situations don't go their way.
Little Birds
Set in 1955 Tangier, heiress Lucy Savage (Juno Temple) is reunited with her husband to begin her new life in one of the final outposts of colonial decadence. She lusts an unconventional life free from the societal demands but also craves affection from her husband who is distinctly uncomfortable around her. When the picture-perfect life she had envisioned starts to dissipate in front of her she finds herself on an emotionally unusual path to discover her independence.
Gemini
Traits – Most frequently recognised for their two different personalities, Gemini's are affectionate, curious, and adaptable people who flourish in creative tasks and their imagination. They very much disklike being confined within dull routines and can come across as too serious when another sign disagrees with their beliefs.
We Are Who We Are
Sarah Wilson (Chloë Sevigny), a colonel in the United States Army, uproots her life from New York and re-locates her family to a military base in Chioggia, Italy. Her 14-year-old eccentric and emotionally unstable son, Fraser (Jack Dylan Grazer) has a troubled relationship with his mother and prefers his second Mother Maggie (Alice Braga) instead. Fraser soon makes friends with Caitlin (Jordon Kristine Seamón) his neighbour and the two embark on a journey to discover their sexuality, identity, and their existing relationships.
Cancer
Traits: Deeply invested in home matters and prefer to keep close to their family, this sign thrives off loyalty and emotionally charged conversations. They are one of the most sentimental and intuitive signs of all the zodiac signs but can be rather moody and pessimistic.
The Crown
Based on the life of Queen Elizabeth II, the award-winning historical drama hasn't been shy to present secrets from inside the Royal family.  Starting from her early life, we are transported to the early 21st century where we see a young Elizabeth's marriage to Prince Phillip through to her later years. It is adamant, her bond with her family is precious but it will take challenges and many emotive decisions to protect the people she loves but which will inevitably lead her down some dark paths.
Leo
Traits – Natural born leaders, this sign is passionate uniting people and committing to resolving problematic situations. They have a healthy sense of humour and are generous people, but do not take kindly to being ignored or not being treated with the utmost respect.
Emily in Paris
Lily Collins truly wows in her role as Emily Cooper, a Chicago marketing executive who is sent to Paris to be the American perspective at a flourishing firm. Emily soon realises in order to impress she will have to tackle criticism with a pinch of salt and go outside of her kind nature to make her voice heard.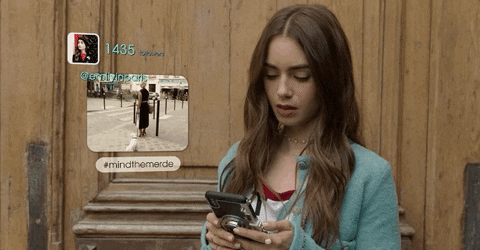 Virgo
Traits – Built on organisation, cleanliness, kindness and a deep sense of humanity, this sign values hard work and practicality in their day to day life. Helping others to reach their goals and finding the good in people are natural traits for a Virgo, but this can also have a drastic impact on them when the same people harm them with disrespect or unfaithfulness.
The Vampire Diaries
Elena Gilbert (Nina Dobrev) meets Stefan Salvatore, a 162-year-old vampire who has not aged past 17. The story follows their lives after they become acquainted which unravels a series of twists and turns that reveal a dark and surprising history. The characters convey the length loved ones are willing to go to protect the people they love, finding the good in people and assisting others even if it means risking their own life or advantage.
Libra
Traits – Absolutely hate being around negative energies or situations that include violence, injustice, and ignorant people. They pride themselves on equal treatment, peace, and balance which restores their mind and soul to a happy and tranquil place.
Mrs. America
The story is loosely based on the 1970s backlash caused by conservative activist Phyllis Schlafly (Cate Blanchett) and her bold views on the Equal Rights Amendment. The series delves into the crucial culture war that ignited a showdown between second wave set of feminists attempting to redefine women's rights and drawing a fine line between what is right and what is wrong in America's political terrain.
Scorpio
Traits – Passionate and very assertive people who thrive and admire the company of their friends and dislike being on their own. When people break their trust it can leave them feeling enraged, upset, and jealous for a long period until they are able to find something that can divert their attention, which eventually returns them to their calm and happy exterior.
You
Centred around a sinister love story, Joe Goldberg (Penn Badgley) falls for aspiring writer Beck (Elizabeth Lail) who makes him feel everything he has been missing. His fully-fledged obsession causes him to use any reason possible to get closer to her…even if it calls for murdering or holding hostage anyone that gets in his way. Joe is driven by passion and loathes anyone who causes him to feel even a sense of envy to which leads him to eradicate the threat instantly,  all in the name of Beck.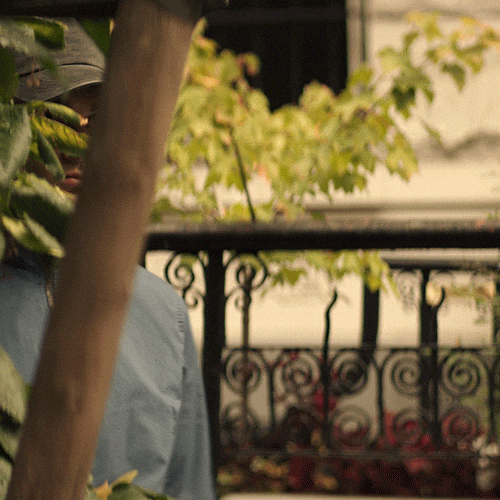 Sagittarius
Traits – Being outdoors, travelling, and social events are at the essence of this sign. They are very optimistic which can cause them to sometimes promise more than they can deliver even when they mean no harm.
Never Have I Ever
Fifteen-year-old, Devi Vishwakumar (Maitreyi Ramakrishan) lives in Sherman Oaks, Los Angeles with her mother Nalini (Poorna Jagannathan) a Doctor and her glamorous cousin Kamala (Richa Moorjani). The story follows her grasp of handling her Indian identity, promises, school life, troubled relationship with her family and her whirlwind friendships and first love.
Capricorn
Traits – Discipline and self-control make this sign a master of making plans that are realistic and achievable. They use their mistakes as growth to learn and better from and understand how to take responsibility if they are in the wrong without the need of any drama.
Haunting of Hill House
The Crain family move to Hill house in the summer of 1992 to renovate the mansion in order to sell it and build their house. However, they soon begin to experience paranormal phenomena resulting in a loss and a desperate escape from the house. Twenty-six years later, after learning from their mistakes the family reunite after a second tragedy and are forced to return to Hill House to confront their past.