7 Body Positive Clothing Brands
The body-positive movement has erupted the internet these past years to help womxn express themselves as well as push against past societal standards. Body positivity has become a big part of the clothing industry, and brands are listening to womxn demands for inclusion more than ever. Womxn everywhere have been conforming their bodies into appropriate sizes that the fashion industry deems correct; therefore, many larger womxn do not feel included or able to wear fashion that seems suitable solely for slimmer shoppers.
Not only do plus-sized womxn want to be included in the fashion industry by representation and researchers have found that clothes can help with moods and self-image so there are actual health benefits to producing clothes that all forms of bodies can wear. A professor of the University of Hertfordshire argues that an article of clothing helps us "adopt some of the characteristics associated with it", meaning that if you wear casual clothes, you'll feel relaxed, but if you wear something more dressed up, you can feel more important or powerful.
This list is full of clothing brands that are size-inclusive as well as ethically inclusive to help spread body positivity for Womxn Empowerment Month.
Girlfriend Collective
For those that are looking for more comfort around the house, this brand sells luxurious, eco-friendly activewear to the public. Their sizes range from 2XS to 6XL, providing transparent inclusivity as well as proper representation of all body forms. Also, they educate their customers on their production process by use of recycled plastic bottles that are incorporated in their bras (£35) and leggings (£65).
HARA
This is another great option for casual sportswear or lingerie that also has a large impact on the environment. While their mission is to bring awareness to environmental issues, they also produce sustainable bamboo underwear "that's both rejuvenating and empowering". Not only are they focused on the environment, but they are also focused on womxn empowerment movements. With their use of modelling, they show a proper representation of the diversity of their size range of XS to 5XL as well as racial diversity. With each purchase, HARA donates to the EJFoundation to support their projects for the environment.
How Bridgerton made corsets a feminist fashion

It has been long since the days of women wearing corsets every day, donning the newly invented brasserie shortly after the women won the right to vote. For years, people looked back at our fashion history in abject horror. Like discovering old pictures of how […]
Birdsong
Starting out as a feminist brand that made simple t-shirts and protested against equal pay, Birdsong grew into a clothing brand that is all around fashionable, sustainable and ethical. They still hold true to their past life of protesting and hope to continue by protesting against the abuse on womxn on the production lines, the obsession for trends as well as the nature of the fashion industry. Birdsong works with womxn in the UK that face hardships and barriers when seeking employment including adults with learning disabilities to refugees and provide them with fair pay. With sizes from 2XS to 3XL, they produce ranging from knitted scarves (£60), simple t-shirts (£38) to maxi dresses (£140).
Universal Standard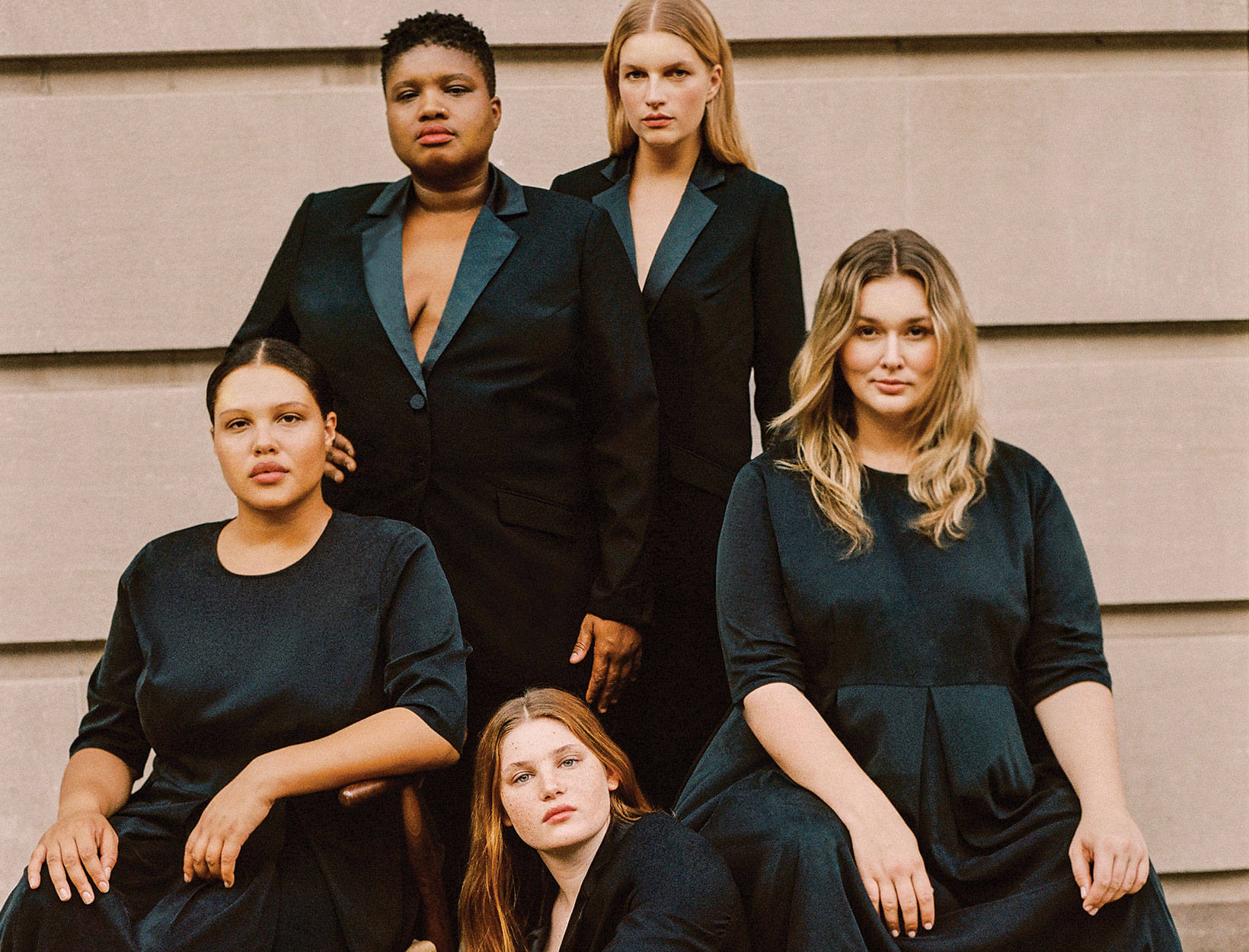 Shopping for fashionable clothes has created fear and anxiety in the past for those who are plus-sized, however, Universal Standard has created a brand that represents those that are usually left out in many clothing stores. Their goal is to bring body positivity as well as inclusion through awareness for those diverse body shapes. Sizes range from 00 to a size 40 to support their promise to empower the fashion industry to embrace inclusion for all. Their products vary from denim jeans (£98), casual t-shirts (£50) to beautiful dresses (£140). 
10 Progressive influencers you need in your life

In a world where Instagram influencers are in huge abundance, we can easily access so much talent. From makeup influencers to eco-activists, there are so many interesting accounts that may catch our eye, and all of this is available at the tap of a button, […]
Lé Buns
For natural and organic material with a focus on their carbon footprint, this underwear (£21) and swimwear (£57) brand works to provide comfortable and flattering items that have longevity. They are transparent and are committed to safer and healthier working conditions that can minimize their impact on the environment. The Australian based brand works with the bodies of womxn to embrace their diversity and uniqueness. With each purchase, a portion is donated to a non-profit that empowers Aboriginal and Torres Strait Islander young womxn to reach their goals.
Jamie + The Jones
This Nashville based brand is slowly processed through the design, pattern, cutting, sewing and packaging in order to provide the best product to consumers. Their sizes range from XS to 4XL along with their products from the sweater dresses (£197.92) to the canvas tops (£84.82). They also make sure that they are not wasteful by keeping all scraps and using those on future products.
Dressarte Paris
This clothing brand is luxurious and eco-friendly with a size range of 2XS to 2XL or can be customized to fit your specific size to prevent textile waste while still embracing body diversity. Dressarte Paris works ethically to ensure livable wages and proper working conditions while also focusing on their high-end fabrics to create longevity in their clothing. Their clothes range from simple dresses (£155) and blouses (£145), to custom design wedding dresses as well as a section for preowned clothes to minimize waste.
So, whether you want to lounge about the house, go for a swim, or dress up for a night out, there are many body positive, empowering clothing brands that can help you find the perfect fit. In a world where body positivity has become a strong movement, especially in the fashion industry, we need to be more inclusive and diverse in how we see and represent fashion. Every day we are watching social media that pressures us to conform to a social standard that has long been renounced, but with a little more push back we can finally live in a world where the size of our clothes no longer dictates our worth and we can embrace the diversity and uniqueness of our bodies.