At the end of February, I settled in at The Royal Court to watch Hannan and Alabanza's 'Sound of the Underground'. I didn't have much context other than that it had been described as 'punk as hell,' 'proudly queer,' and 'prepared to be divisive,' which was more than enough to pull me in. In those two hours, I witnessed a plot to kill RuPaul for bringing drag into the mainstream, a spectacular collision of glittering burlesque, searing political commentary, visceral emotions, and a second act of daring, passionate, raw drag. 
Drag, presented as a messy, political, radical art form, was showcased as empowering to each actor, yet vulnerable and under attack. We as the audience are uplifted by their performances, while synonymously confronted with the precariousness of queer art and work, and the fury felt by those whose lives depend on it. It doesn't take much for the performance to linger with you for days, weeks and months after you watch it, due to its near-perfect depiction of the realities threatening queer lives today. 
A new report from Movement Advancement Project demonstrates the LGBTQIA+ community is facing an intensified political assault in 2023, driven by a wave of laws, legislations, and discriminatory policies and violence aiming to censor, conceal and restrict the expression of queer identities. To put it into context, almost 670 anti-LGBTQIA+ bills have been filed in the US since 2018, and 2023 is already a record year for anti-LGBTQIA+ bills in comparison to the past five years.
From ongoing efforts to curtail access to gender-affirming healthcare for young trans people in Mississippi, Tennessee and elsewhere, and in Oklahoma's case, trans children and adults, to Arkansas' legislation making it illegal for a trans person to use a public toilet at the same time as children. While similar bills in the work across the country, disproportionately targeting trans folk, each is just a component of a comprehensive assault and censoring of the LGBTQIA+ community at large.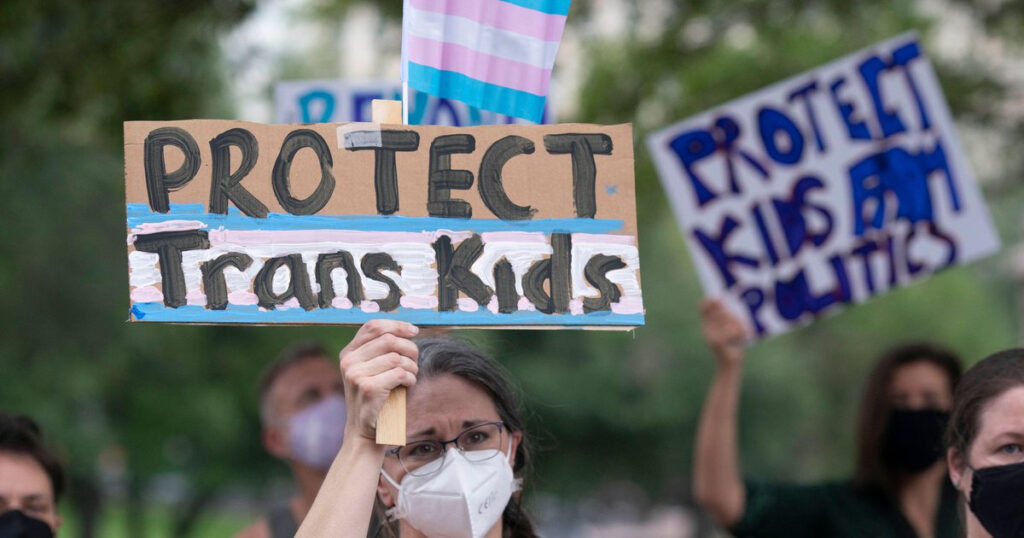 Queer art under attack
A new wave of bills is also emerging targeting drag artists and performers, introduced in Arizona, Oklahoma, and Kentucky – to name only a few. 
NBC reports buildings hosting drag performances in Arizona will be zoned as adult performance venues, defining drag performers as a person who "dresses in clothing and uses makeup and other physical markers opposite of the person's gender at birth to exaggerate gender signifiers". Joining Arizona are Arkansas, Montana, Texas and West Virginia, all seeking to classify any business that hosts drag performances as a "sexually orientated business". A second proposal in Texas aims to slash state funding for libraries holding book readings in which the individual "dressed as the opposite gender" is a defining aspect of the performance.
Tennessee, however, is spearheading efforts to restrict drag, becoming the first state to file legislation banning children from attending drag performances, despite the word 'drag' not being present in the bill. Rather, it defines adult cabaret as "adult orientated performances," including "male and female impersonators who provide entertainment that appeals to a prurient interest," and prohibits them from taking place in public places or any space they could be viewed by children.
Bills incorporating this definition imply drag is inherently deviant and sexual, despite the fact drag performances made for children are adapted to be age-appropriate. Advocates for these bills assert safeguarding children, protecting parental rights, upholding religious freedom, or a combination of these as their objectives. Many queer advocates, legal experts, and NGOs acknowledge the imprecise and purposefully vague language used by lawmakers, expressing concern it could be used to infringe on queer, trans and gender non-conforming (GNC) individuals' freedom of expression and right to exist in public spaces.
Reference to "male and female impersonators" instead of drag queens and kings could result in ambiguity between the artistic expression of drag and the everyday presentation of transgender, non-binary and GNC folk. "It is definitely broad enough to include trans people," Sinback told NPR. "I think the intent is to be able to enforce it against anyone who [legislators] feel is not complying with the gender norms that they think they should be exhibiting. Anyone who's dressed as a sex that they were not assigned at birth is a 'male or female impersonator' in their point of view."

As the state constructs value-based distinctions, rooted in the idea of natural gender binaries, the bill becomes another example of how one's vulnerable to state control and power relies on one's capacity to meet these fixed gendered and sexualised modes of embodiment. Queer communities once again become entangled with disciplinary modes of power through normative ideologies and codes of behaviour that seek to govern, regulate and control. 
Beyond America
Given the undoing of rights for marginalised communities under Trump and the not-so-distant rollback of abortion rights, it may not come as a total surprise to see US laws penalising the fundamental rights of queer communities. But America should not be viewed in isolation. Although America is taking the helm in record-breaking anti-LGBTQIA+ bills passed in 2023, what we're witnessing aligns with the prevailing cultural climate and growing rhetoric across the Western world and media, spreading fear around alternative gender expression and seeking to restrict and curtail the embodiment of queer identity.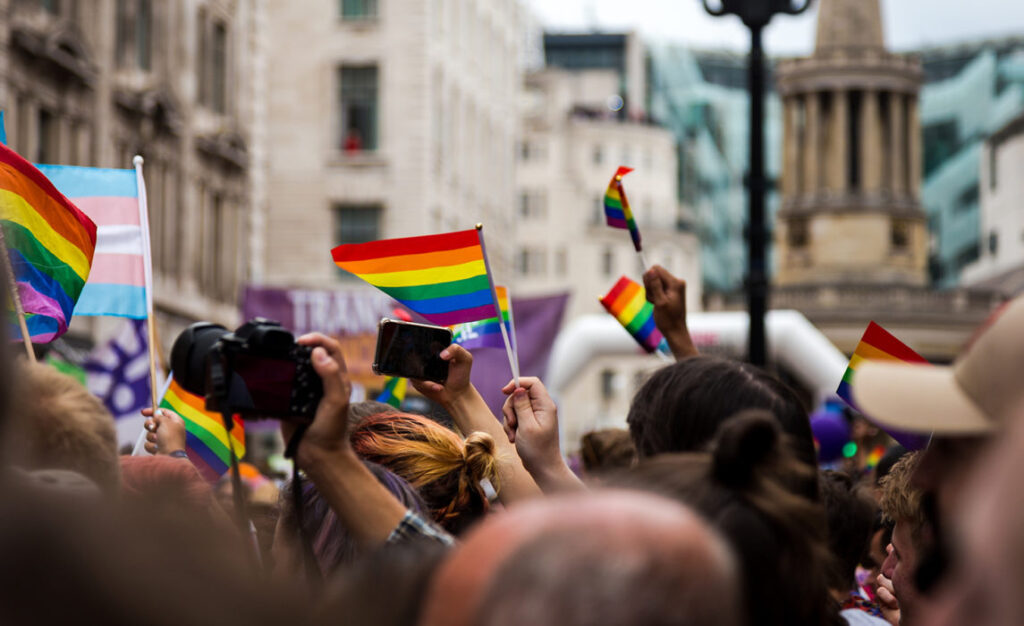 Across the pond, the UK has seen a rise in far right demonstrations against drag events. Alongside this, the Government is considering the amendment of the Equality Act to "make it clear that sex means biological sex rather than gender," which at present "protects trans people from discrimination on the basis of both sex and "gender reassignment"". Regardless of whether they have undergone medical transition or hold a Gender Recognition Certificate, the Equality Act enables trans people to access single-sex spaces such as domestic violence shelters and bathrooms. 
Posie Parker, an anti-trans pundit who is campaigning to repeal the Gender Recognition Act, has recently embarked on a 'Let Women Speak' tour of Australia and New Zealand this March. Parker's rally was attended by Neo-Nazis holding a banner that read "DESTROY PEADO FREAKS". Pink News reports that the tour has resulted in skyrocketing transphobic rhetoric, based on research by the independent New Zealand organisation The Disinformation Project that found transphobic rhetoric reached "genocidal" levels. And yet, as Gina Martin rightly points out, data on the alleged 'danger' trans people pose is yet to surface.

Not only do these campaigns grossly mischaracterise their aim for the sake of reaction or political lobbying, but produce a fundamental attack on the presentation of one's gender, reflective of the everyday cost of not following the scripts of normative existence.
For queer people, whether through drag artistry or simply experimenting with the presentation of one's gender, these acts are inherently political, enabling individuals to claim social spaces; challenge gender norms; imagine new possibilities; acknowledge the performativity of gender; raise consciousness within communities; and they deserve the space to do this.
Queer people deserve spaces through which they are safe and welcome to express their true selves. These small acts of resistance help to keep each other alive. 
What are you doing to preserve the art form that we enjoy, and the people who have given it to us as well?
Sign this petition
Save the date
If you're in the US, reach out to your state legislators and fight legislation

Deprecated: Function get_magic_quotes_gpc() is deprecated in /var/www/wp-content/themes/ebullient/framework/lib/qodef.functions.php on line 214