Reflecting on the gender discrimination in the Tokyo Olympics
A wave of penalizations and disqualifications sparked discussions about the way in which black female athletes are treated in sports. This year, six black women were considered ineligible to compete in the Tokyo Olympics. Among doping and testing positive for marijuana, arguments also referred to natural testosterone levels.
As Namibian athletes, Christine Mboma and Beatrice Masilingi were both tested during a medical assessment, with results showing a higher level of testosterone than the World Athletics' policy allows. According to the International Association of Athletics Federations (IAAF), female athletes blood testosterone levels must be under 5 nmol/L (nanomoles per litre) to be allowed to compete in women's events. If women's testosterone levels exceed the imposed limit, they are believed to have an unfair advantage and, therefore, may be excluded from the competition. This condition is known as Differences of Sexual Development or DSD, and it is not the first time a female Olympic champion has been affected by the IAAF's response to this condition.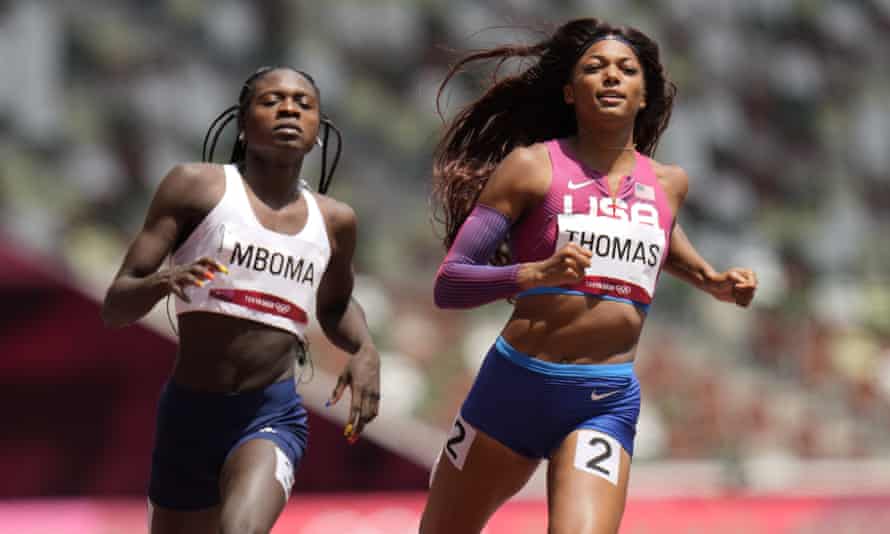 A history of discrimination
In 2018, Caster Semenya, a South African Olympic champion, was placed at the centre of controversy when the IAAF decided that female athletes with "differences of sex development" will not be allowed to compete in races from the 400m to the mile unless they take the necessary medication or resort to medical intervention to lower their testosterone levels. Semenya refused to take any medication. She revealed that in the past, at the IAAF's insistence, she tried taking birth control pills to lower her testosterone, but they made her feel sick, suffer from fever and abdominal pain. She said that she felt like a ''lab rat'' and she will not allow them to treat her like an experiment ever again.
When testosterone defines your gender
The way in which Caster Semenya, Christine Mboma and Beatrice Masilingi have been treated by the IAAF raises essential questions about gender identity, genetics and the notion of fairness in sports.
The human body is a complex system and, sometimes, the signals it sends do not necessarily represent one's gender. According to the IAAF, there are only two categories of athletes and in order to be considered for the competition, one must prove that they fit one of these categories: male or female. This binary division does not consider the different forms of femininity and the complex nature of our bodies. All these female athletes were born women and identify as such. Forbidding them to compete in some of the women's events means stripping away the athletes' womanhood. This mentality suggests that womanhood can be measured, which can naturally result in 'not enough women'.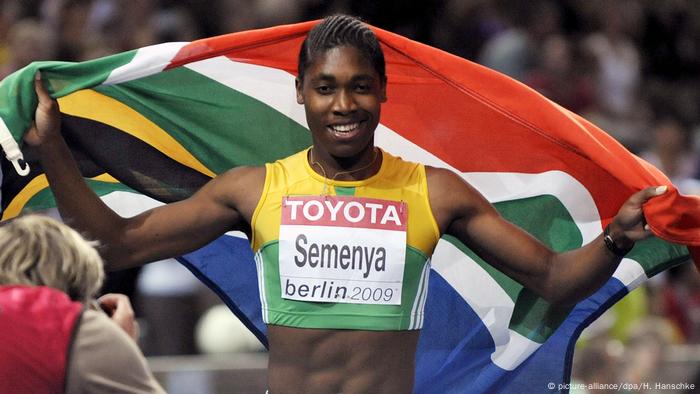 The restrictions imposed by the IAAF lead to even more questions given the possibility for Christine Mboma and Beatrice Masilingi to compete in the Tokyo Olympics the 100m and 200m events but not in the 400m. While they cannot be classified as women for some events, for others, they seem to meet the requirements. The reasons for which these female athletes are allowed to compete only in some of the women's events and not in others clearly reflect the social construction of gender.
''Fair competition'' for who?
According to bioethicist Silvia Camporesi, ''the question of whether testosterone confers an advantage does not settle the question of whether an advantage would be unfair''. World Athletics ruled that: "to ensure fair competition, women with high natural testosterone levels must take medication to reduce them to compete in middle-distance races". But given the context, the notion of fairness seems to be understood differently.
To marginalize someone as a result of their genetic make-up does not seem to be fair. To exclude female athletes from competition because they refuse to take medication in order to be classified as women and be allowed to compete could never be fair.
A ''fair competition'' is a competition where everyone is equal in terms of opportunities. For Semenya, just as for Christine Mboma and Beatrice Masilingi this year, the balance started to shift when these female athletes were told that they are 'too good' to be considered women for some events. In Caster Semenya's words '' (…) when a woman performs at a high level, it's a problem (…) But when a man performs, ohhhh great, all hail the greatest''.
Looking at the female athletes affected by these rules, one can observe that Black women are most likely to be excluded from competition because of the ''unfair'' genetics they have been born with. Black women face more scrutiny than other female athletes and the IAAF seems to use its policies to justify racist behaviour.
These female athletes' experiences highlight the governing bodies' constant efforts to create strict gender divisions that are discriminatory. This year, the Tokyo Olympics remind us the reasons for which sex testing should be banned once and for all. Its purpose does not seem to ensure fair competition but to marginalize and discriminate female athletes because of the way they were born.