Swimwear brands will never be fully inclusive until they include modesty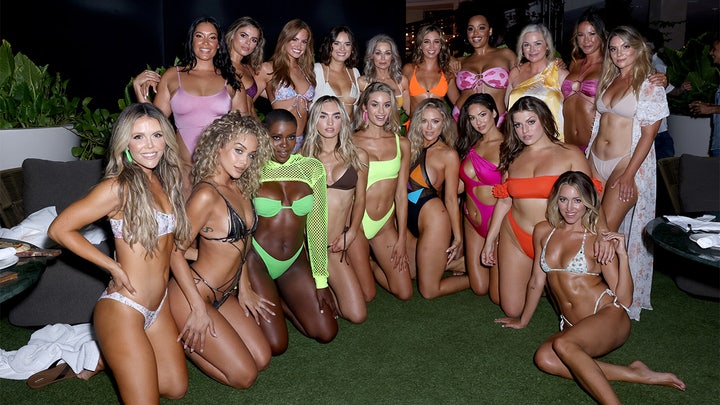 Sports Illustrated held its 2021 fashion show on 10 July and is being praised as the brand's most inclusive show yet. The brand is one of the loyal names that has been tirelessly working to transform and alter the conversation around beauty and acceptance. This year's show allowed women of all ages, shapes and sizes to grace the runway. To applaud the brand further, they made history by featuring a Transgender woman on the cover of this year's swimsuit issue, and might I add, she is fire!
I can picture all the little girls, the teenage girls, the self-conscious adult women and transgender women watching the fashion show or flipping through the 2021 issue feeling proud, empowered, included, beautiful, sexy and confident. This is what every fashion brand should be aspiring to do for its consumers.
Despite Sports Illustrated's revolutionary attempts, women who wear modest swimwear are still left out of the picture, leaving many women afraid or uncomfortable to embrace their identity. We can only be inclusive when modestly-dressed women too feel comfortable, accepted and safe in their head scarfs or full coverage swimwear.
In April of this year, a Somali-Norwegian model, Rawdah Mohamed, went viral for her 'hands of my hijab' post. The post sparked a social media revolution as hijabis around the world and the women who support them took to social media to voice their dissatisfaction and disgust towards France's proposed ban on hijabs. But we'd be wrong to suggest that such discrimination hasn't been ongoing long before 2021. In 2016, 15 French towns implemented the Burkini ban. Authorities in France have since forced women to remove their head scarfs, parts of their clothing and subsequently slapped them with fines. Outside of France, beachgoers in America have called the police because a woman dressed in burkinis made them feel 'unsafe,' while hate speech directed to these women have rocketed.
As feminists, it is our duty to support a woman's free choice, whether it be to wear a Brazilian-style bikini or a full cover-up.
Modest swimwear is for the most part unpopular and shunned, overshadowed by the misled concept that body empowerment comes only in the form of showing more skin. Whilst the intent is good – encouraging women to be comfortable in celebrating their bodies – not all women want to show it off, and that is no less empowering.
We need to do more to ensure modestly dressed women at beaches and pools feel unworried and at ease. We need to put energy and effort into making modest swimwear socially accepted. And we must pressure authorities to respect a woman's choice of clothing. Wearing a headscarf is just as liberating as wearing a two-piece because it is her choice. The argument that it is oppressive is absurd and without basis.
Modesty at the beach has a global stigma, even though the hijab and burkini ban is not worldwide. Many modest women avoid public beaches or pools for fear of discrimination, intimidation or persecution.
Personally, as a Muslim woman myself, I am ashamed to admit this is one of the reasons I struggle with making the decision to wear a hijab. No man is pressuring me to wear it, but society is pressuring me out of it. The stories I've read are appalling and distressing. Back in 2019, The Huffington Post interviewed several American Muslim women who all had such disturbing stories to share. One woman was too afraid to go swimming since she started wearing the hijab as a teenager, even though she lived in a state with over 40 beaches, and another spoke of an incident where she visited a waterpark with her kids and was approached by several staff members questioning her outfit. What makes a headscarf any different to a swimming cap, or a full-coverage swimsuit different to a monokini? Why is it scorned and ostracized to the point that modestly dressed women have to alter their lifestyles?
The argument is that modest fashion itself is patriarchal and misogynistic because women who are religious and practice modesty, like Muslims, Hindus, Orthodox Jews, Mormons, to name a few, are viewed as being controlled by men and religion. When in actuality, the ban on burkinis and hijab is what is truly patriarchal.
We are allowing men to pass laws and dictate the manner in which women should dress. We have to understand that like everything else, religion is a choice, so why do we support freedom of expression except when it comes to a women's free choice to follow a religion and its practices?
Religious women feel empowered by their beliefs and traditions. It is the snarky, unsolicited and unkind comments from the general public that is oppressive, and which forces them to hide and shy away from their identity. An ASU clinical assistant professor of history, Victoria Jackson said that 'your identity is so bound up in what you do, and if you are no longer doing that you have serious issues with loss of identity, loss of purpose, depression, anxiety, a confrontation of those big life questions'. I have not read more truer words. We must protect our women, their identities and their mental health. It is time to modernise the rules for inclusivity.
I also wonder about women who choose to visit the beach fully clothed because of skin disease and not because of religious practices. There is a chance that these women will be subjected to harsh stares and verbal abuse based on the assumption that a man or religion is controlling them. This is why it is so essential that the conversation on female beauty standards has to include modest swimwear. We must encourage brands across to globe to put modest pieces on their runways alongside the plus-size models, the models with stretch marks, the middle-aged models and the transgender models. They all deserve to be celebrated in their own right.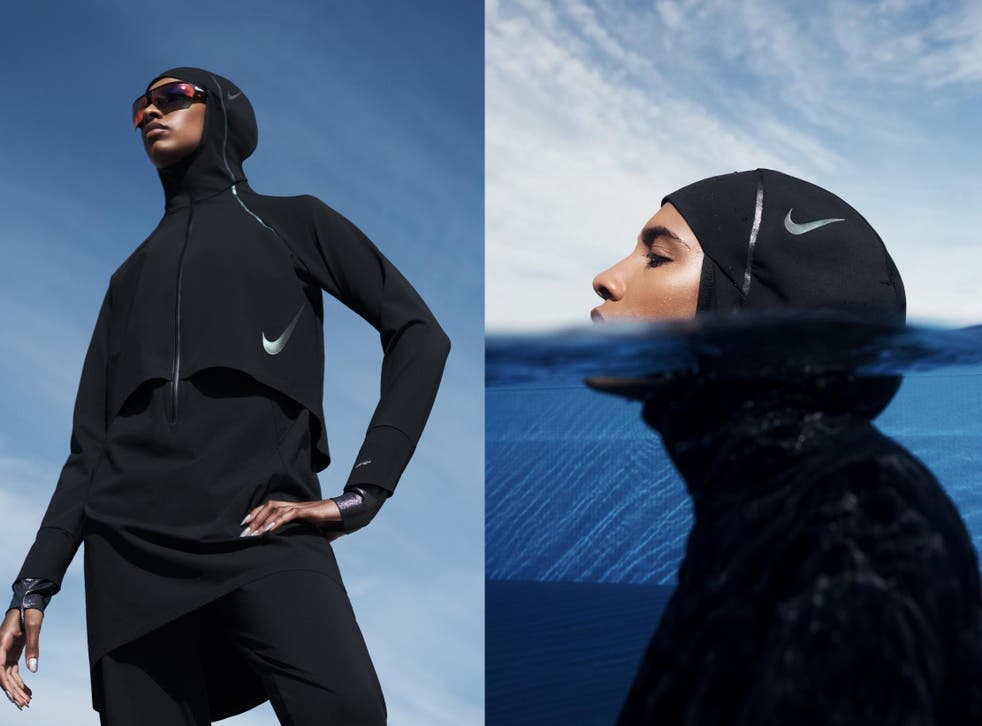 Swimming is one of the best exercises for health care and self-care. It strengthens the heart and lungs, works every muscle in the body, reduces the impact of stress on the body, burns a lot of calories and improves sleep. And above all – it is fun! It is a simple lifestyle pleasure that many women are excluded from enjoying. It is unfair that a specific sector of women are unable to reap the many benefits of swimming simply because of the stereotypes behind modest swimwear and the fears they understandably hold to wear it in public spaces.
Telling a woman how she should dress goes against everything intersectional feminism is working towards. How unprogressive is it to fine women going to a beach wearing swimwear that covers more skin than a bikini does? Earlier in July this year, the Norwegian Women's Beach Handball team was fined for not wearing bikini bottoms. While tights aren't necessarily modest, it is still quite important to raise this ludicrous and sexist event. The team was fined for 'improper clothing' as the mid-thigh tights that they preferred to wear went against the International Handball Federation regulations. These athletes feel comfortable in tights and it doesn't affect their skill in the game. The Women's German Gymnastics team, in an effort to encourage freedom of choice, showed up at the Tokyo Olympics in full body-suits rather than leotards. Kudos to these women who took the decision to wear the clothing that satisfied them, standing up against the patriarchy of sports. This is what feminism is about!
A young Muslim girl shouldn't be torn when making the decision to wear hijab just because she is worried about the glares and hate comments. A religious woman shouldn't feel scared that the management at a public pool is going to approach her because she prefers to wear clothing that covers her wrists and ankles. Women athletes shouldn't be fined because they prefer to wear tights over bikini bottoms.
A tankini or burkini is just as safe in the water as a bikini and monokini. The repulsion modest swimwear attracts has nothing to do with comfort and safety but everything to do with a society that is narrow-minded and prejudicial. Fashion and swimwear are not entirely inclusive until we start recognising that there is also beauty and enrichment in modesty.
'My body, my choice' – we preach it, we encourage it, and we are always advocating for it, so it's time to get behind our modest women and apply the same force to protect their choices and end the intolerance and prejudice they face.