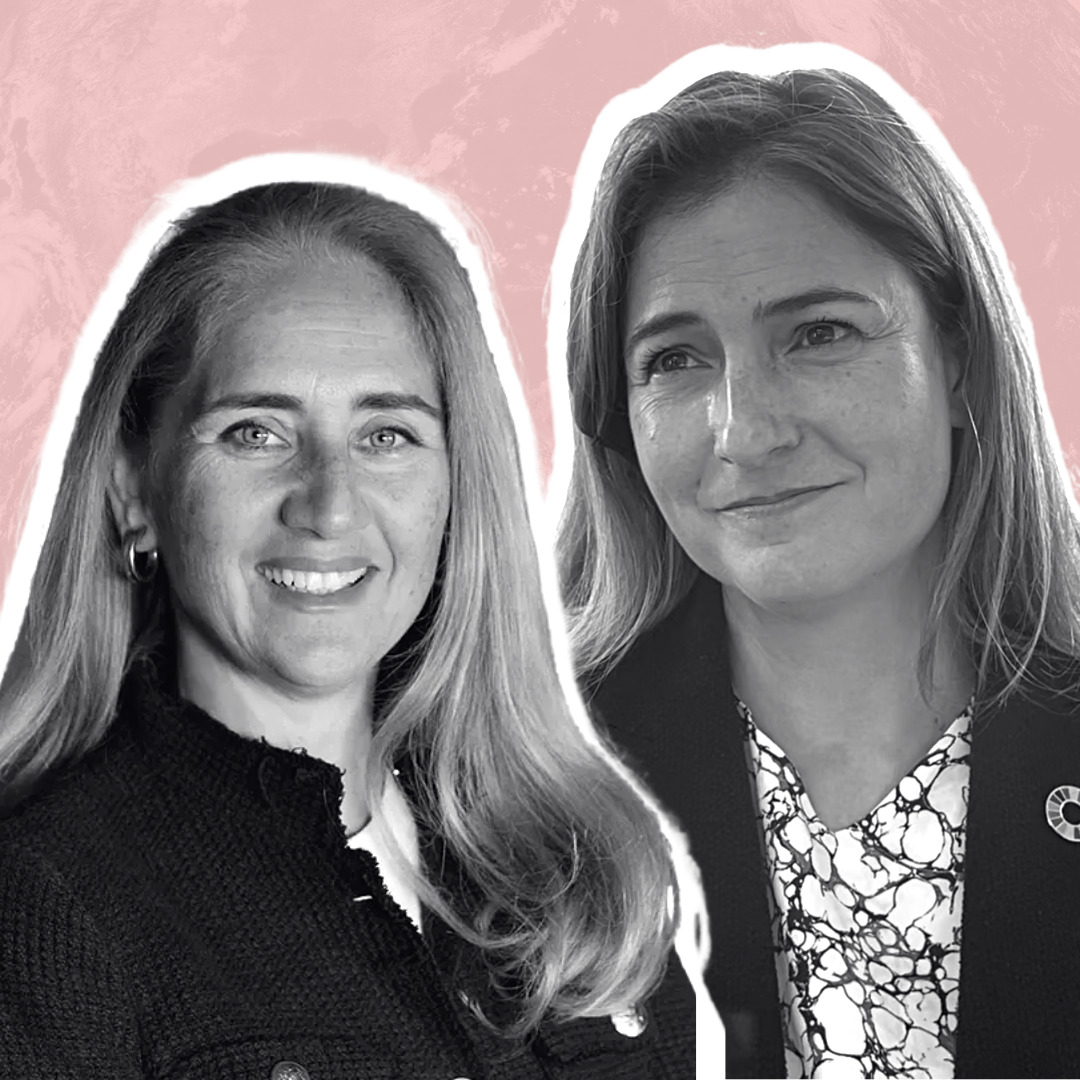 She Changes Climate: Meet the women fighting for a 50:50 gender balance in climate discussions
"I would not be here if it was not for my daughter," Antoinette Vermilye jokingly confessed near the beginning of this interview. I could see Bianca Pitt smiling knowingly from her separate Zoom square as Antoinette elaborated. "My daughter told me that she needs to see powerful women speaking out. It shows her and other young women that they can do the same", she continues. Her words resonated. As a young woman myself, a strong, female-led campaign like She Changes Climate is certainly a source if inspiration.
Bianca and Antoinette had young people in mind when they co-founded She Changes Climate in November 2020. Their story began with a realisation. As they looked at the leadership team for the 26th United Nations Climate Conference (COP26), they noticed that a mere 15% of the positions were held by women.
Recognising this kind of entrenched inequality to be wholly unacceptable, Antoinette and Bianca started the She Changes Climate campaign, fighting for women to occupy 50% of the leadership positions at all future climate negotiations.
One year later, and remarkably having only met twice in person, Antoinette and Bianca have rallied over 450 women from around the globe. Scientists and artists, politicians and business leaders, women from all walks of life have been united behind She Changes Climate, all unwilling to accept a society in which women are excluded from the decision-making table.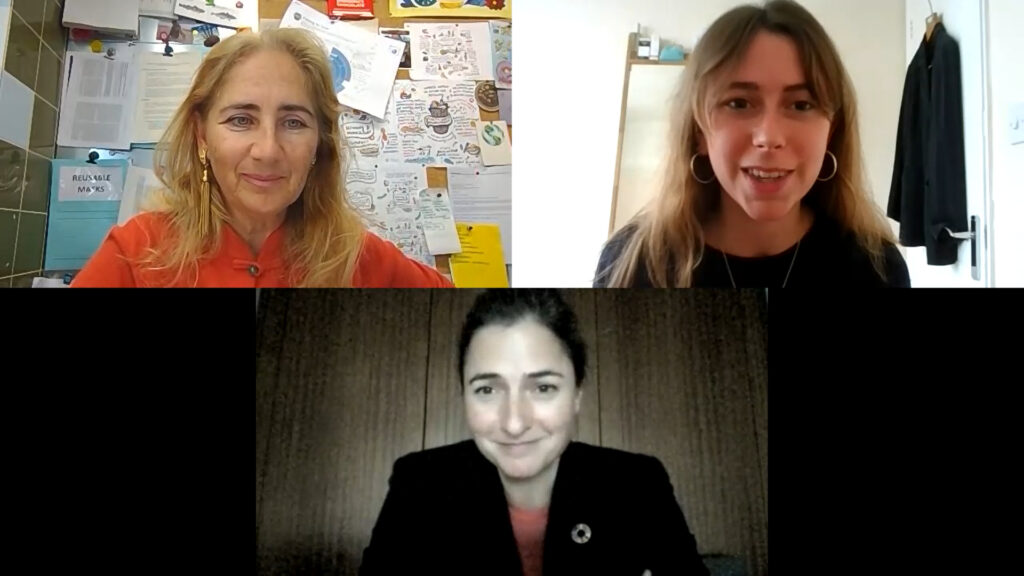 As well as their growing global following, the group made a breakthrough with the COP26 leadership team. As a result of their campaigning, a female deputy lead negotiator was appointed. "We want to help young people move forward and show them that they can create change when they raise their voices, power and energy," Antoinette explained with conviction.
Antoinette and Bianca
Bianca described herself as being "doggedly focused upon the environment" throughout her career. Working as a strategic advisor on the board of the Environmental Funders Network, Bianca unites environmental philanthropists and charities to further climate action. Given that she also sits on the development board of Client Earth, a not-for-profit organisation using the power of the law to protect people and the planet from the climate crisis, her self-description is certainly apt.
Since her childhood, Antoinette has been passionate about protecting the planet. Her love of the environment led to a career in ocean conservation where she has seen issues of plastic pollution and food insecurity first-hand through her work at the Gallifrey Foundation.
Antoinette believed that the environment would rise to the top of the global agenda during her lifetime. With each passing year, her hopes have remained unrewarded with the environment continually occupying a position of low priority for a great many world leaders. Her ocean conservation work will be made more or less effective by the decisions made at COP26, which further motivated her to found She Changes Climate.
She Changes Climate
The movement is fundamentally fighting a systemic problem. "The way our society is structured, the way we have come to accept and perpetuate, is very much a patriarchal one where men are in charge," Antoinette explained.
Researching into governments and boards in the UK, Antoinette has found that women are missing everywhere, not just at climate negotiating tables. There is only up to 30% female representation on a mere 16% of the boards in the UK. "The question we need to ask is what are we missing when we do not have women present", Antoinette finished.
Bianca immediately picked up the baton of conversation: "We looked at the effect of female representation on climate policy, and we found that countries that have more female parliamentarians have stronger policy and lower emissions, yet only one quarter of the world's politicians are women."
She likened the exclusion of women at climate negotiation to a sailing into a heavy storm with one eye hidden unnecessarily under a patch: "Of course you would take off the patch. You would want to have a clear vision of what lies ahead," Bianca said.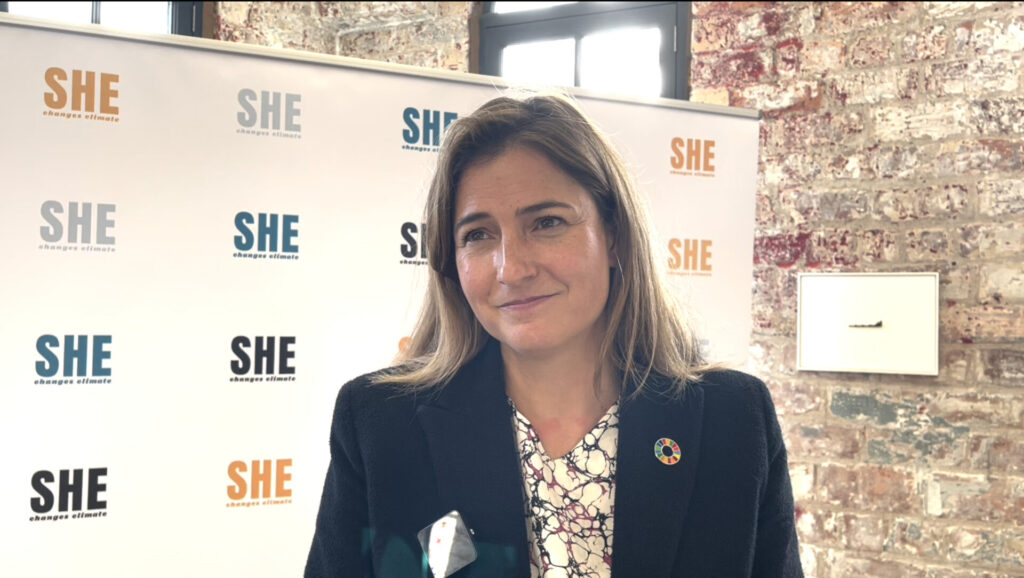 Promoting more women to positions of power would be the boardroom-equivalent of taking off your eye patch while out on a choppy sea.
Antoinette was keen to add that She Changes Climate is demanding more than the numbers. "This is not just an accounting thing of just putting women in place. You need listen to what they have to say. That means no mansplaining, no interrupting, and giving women an opportunity to provide their input and listening to it. This is not just a quantity exercise, it is a quality exercise", she says.
When you consider that the representation of women has been monitored at climate summits every year, it creates a very legitimate question as to why this issue has not been resolved. Efforts have been made. At COP25 held in Madrid in 2019, the Gender Action Plan was created to combat this very problem. The plan stated clearly that women must be equally represented at all levels of climate negotiations. Despite the UK merrily adding their signature to this pledge, a fractional 15% of positions were filled by women at COP26 in Glasgow.
This inability to follow through does not exactly instil confidence that the wider climate pledges made by world leaders will deliver.
Feminism, environmentalism, and the Global North
Feminism and environmentalism are often considered separate struggles even though they are closely intertwined. Women have a different experiences of climate change to men, often finding themselves disproportionately affected by extreme weather events and changing weather patterns.
I asked the founders which came first, their feminism or their environmentalism. Antoinette shared her take: "We both thought we were feminists, we both thought we were aware. We even thought that these issues of gender equality were resolved."
Yet seeing the severe gender inequality on the COP26 leadership team caused something to shift for Antoinette: "I have woken up," Antoinette continued, "I have woken up and seen that the world is still so wrong. I have questioned why it is that women are so actively excluded."
Reflecting on her own journey into feminism, Bianca added: "I think one reason for us not realising the huge importance of this feminism is because we live in the Global North. I am a hugely privileged individual in many ways. I am white and I have had a great education. But if you look at the Global South, the situation is dramatically different for women. Often it is the women and girls who are the first victims of climate change."
Like with gender inequality, those of us living in the Global North can misguidedly choose to ignore climate change. Insulated by relative wealth and fortunate geography, extreme weather is only just reaching our doors. Bianca spoke of this immense privilege: "We need to acknowledge that we have it good in the Global North. Elsewhere climate change is much worse. We need to speak up because our sisters in the South are going to be hit really hard by this."
We can change climate change
Not ones to rest on their laurels, She Changes Climate have their sights set on next year's COP in Egypt. They are determined that this will be the year where 50:50 gender representation is achieved.
"We need to accelerate climate action dramatically," Bianca declared. "We have less than a decade to do that according to scientists. We need to rebuild, we need to clear out the systems which are broken, like food and transport, which are designed for a planet with unlimited resources. We know that these systems were not designed by women, instead by a small group of powerful men in the Global North. What would the future look like if it was women who were the architects?"
I wondered how younger feminists could help women and climate. Antoinette's immediate reaction was to encourage radical collaboration. Afterall, without a collaboration between herself and Bianca, She Changes Climate would not have formed and grown into the powerful movement it is today.
She also suggests offering solutions instead of always pointing to the problems. This is poplar tactic for She Changes Climate, and Antoinette shared an example: "We sent a curated list of about 30 really capable women to the COP26 leaders who they could have appointed to help create gender balance on their leadership team."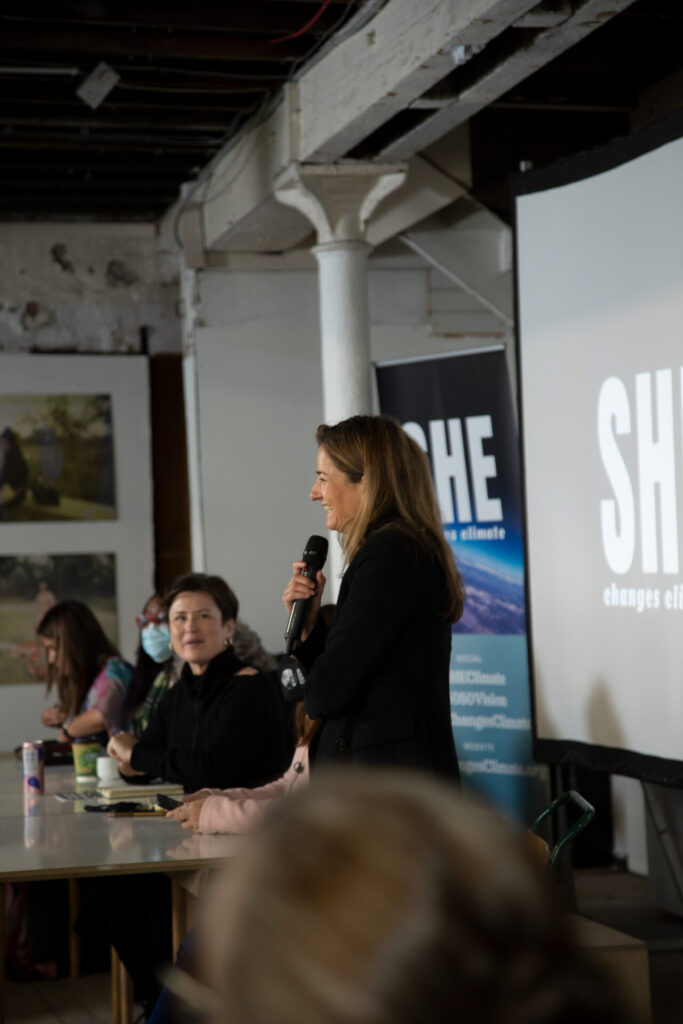 "It is really important to shine a light on other women," Bianca added. "Reach out to them and build networks. Retweet women, vote for women – that can do a huge amount! It does not have to be perfect; it does not have to be huge. Whatever you do, you are playing your part in this bigger picture."
"We all need to work on this," Bianca continued seriously. "Do not underestimate what is inside you because if you told me that I would be a founder of a women's rights campaign, I would have said that you must be dreaming! It is astonishing what one can sort of develop into and create", she tells.
"This generation of young women inspire me so much," Antoinette wrapped up with truly infectious enthusiasm. "They do not take rubbish, they have gumption, and they will stand up. They are who I am banking on and they are my hope", she states.
As we said our goodbyes, we all agreed that we felt energised, and I ended the Zoom meeting filled with a renewed sense of determination. Like Antoinette's daughter, I think that we all need to see strong women like Bianca and Antoinette speaking out. It reminds us that we can raise our own voices and that when we do, we can collaboratively make real, lasting changes in the world.

Deprecated: Function get_magic_quotes_gpc() is deprecated in /var/www/wp-content/themes/ebullient/framework/lib/qodef.functions.php on line 214